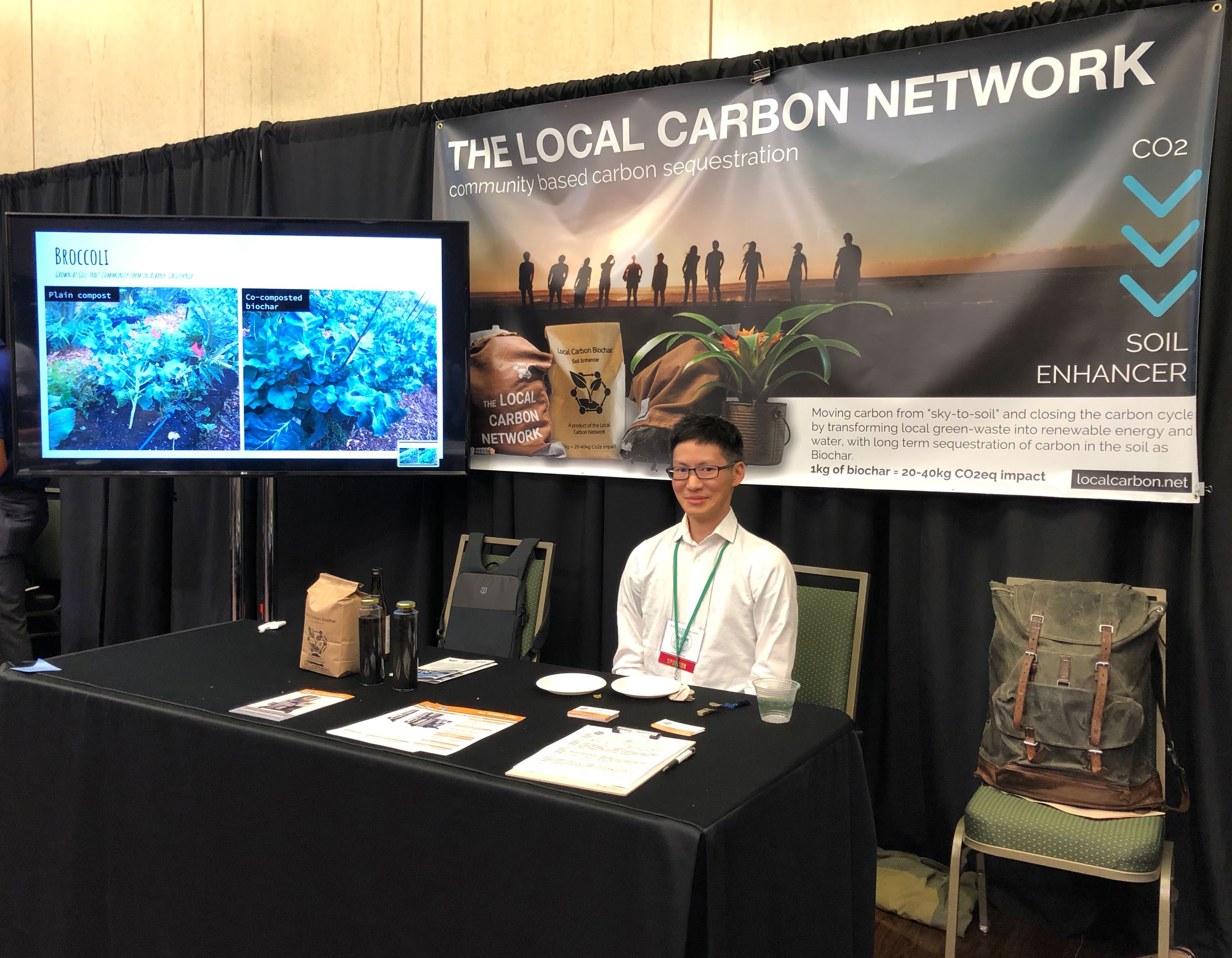 All Power Labs recently attended the Biochar & Bioenergy 2019 conference held in Fort Collins, Colorado from July 1–3. Our CEO, Jim Mason, as well as biochar experts Austin Liu and Aidin Massoumi were on hand, to promote our distributed-scale biomass gasifiers, share our work with SkyCarbon Biochar and the Local Carbon Network waste-to-climate products initiative, and soak up the latest knowledge from academics, producers and practitioners in the global biochar community.
The event was hosted by the US Biochar Initiative (USBI) and featured presentations, panel discussions and poster exhibitions from more than 80 experts on major themes in the biochar space, including production and commercial application, environmental remediations, soils and agriculture, and the bioeconomy and climate change.
Our resident biochar expert, Austin Liu, gave two presentations at the conference, sharing his research on gasification's effects on biochar properties, as well as our work with biochar co-composting and the observed benefits to plants and soils.
We also staffed a booth with videos and literature on our latest biomass-to-power/heat/biochar gasifier, the Power Pallet 30, as well as on the science behind our SkyCarbon Biochar and evidence of its impacts with our farming partners.
Biochar & Bioenergy 2019 was a very exciting opportunity for All Power Labs and the Local Carbon Network project, and we received considerable interest from attendees on our product line, on our equipment at-work in forests and on farms, and on the SkyCarbon Biochar produced through our patented gasification process. Most importantly, we met many new friends and partners to support our goal of scaling community-based carbon sequestration!
If you'd like to learn more about All Power Labs and the Local Carbon Network project, reach out!