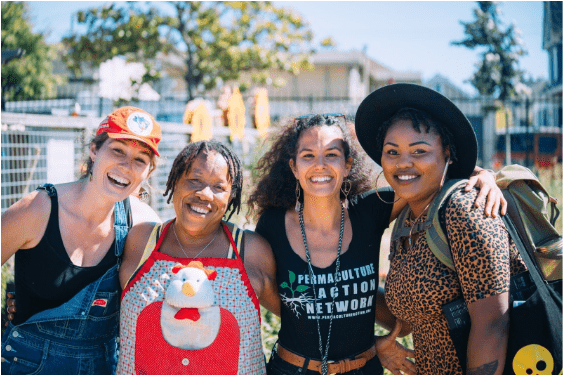 On Saturday, June 22, the Local Carbon Network joined Burners without Borders, the Permaculture Action Network, and nearly 400 participants for an all-day event at Hoover Elementary School in Oakland, CA, featuring live music, arts, food and hands-on projects to improve the school's garden and outdoor classroom. The activity was part of the 'Leave a Positive Trace' action weekend organized by Permaculture Action Network in partnership with the community associated with the annual Burning Man arts and music festival.
Hoover Elementary is located in a West Oakland neighborhood considered a 'food desert' due to the lack of access to healthy and affordable food. To address this, in 2014 the school started the Hoover Hawks' Victory Garden to teach its students about growing food and the importance of nutrition in health and wellness. The Victory Garden is just one example of the activities in Oakland's larger food justice movement that aims to address inequitable food access through policy and programs including management of urban farms and backyard gardens, and community supported agriculture boxes, sliding-scale farm stands, and farmers' markets.
Participants at the June 22nd 'Leave a Positive Trace' event supported Hoover's Victory Garden by digging swales, edging and weeding garden beds, planting and building furniture for the outdoor classroom located in the garden. The Local Carbon Network hosted a session in which we introduced our initiative and held a drawing to give away a SkyCarbon drawdown subscription — a compost tumbler and a year's supply of SkyCarbon Biochar. The prize winners were Dana Frasz and Mark Matos. Franz is the founder and Executive Director of Food Shift, an organization working to address food waste and hunger.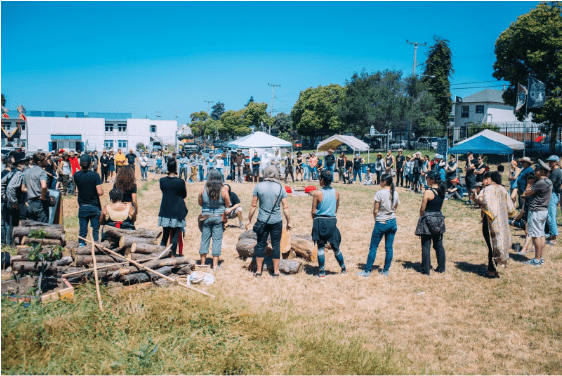 While we are always excited to have new partners in biochar co-composting and carbon sequestration, we are especially happy to count Dana, Mark and Food Shift among the Local Carbon Network's newest members, and we look forward to aligning our efforts to fight climate change and strengthen food resilience!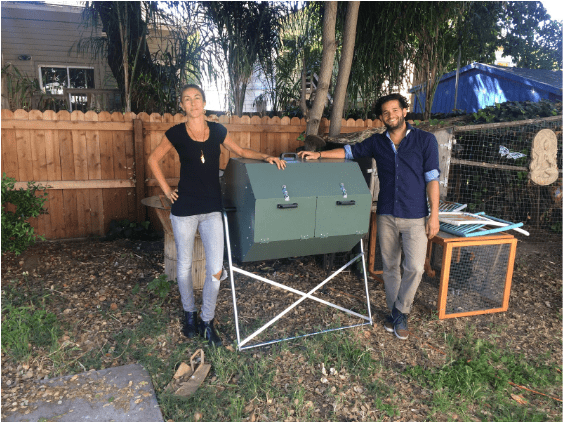 If you'd like to start your own backyard compost-and-carbon-storage project with SkyCarbon Biochar, contact us and join the Local Carbon Network!