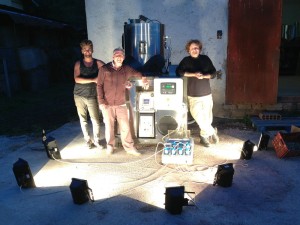 Generous feed-in tariffs in Europe are allowing the potential for grid-tied units to offer exceptional ROI. APL is developing partnerships in Italy to help serve this growing EU market. Our pilot installation in Terni, Italy is demonstrating some of our more advanced technology as part of our efforts to help EU countries meet their very aggressive carbon targets for the next few decades.
We are adding to our current offering of our sophisticated Grid-Tie option, with the development of a 30kWt Combined Heat and Power (CHP) option and a Continuous Biomass Feed option. These upgrades allow APL Power Pallets to deliver unprecedented uptimes and potential for feed-in tariff opportunity.

We have established a permanent European headquarters in Italy staffed by APL employees who are ready and able to help with the planning and assessment of biomass power deployments anywhere in the EU.
Contact Silvia Sandri for more information.