NEXT OPEN HOUSE: Friday July 8th  5-7PM 
Open House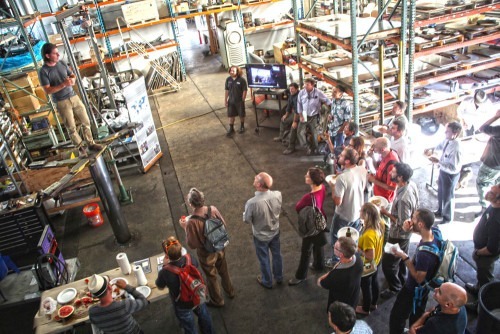 ALL Power Labs holds Open House meetings, usually on the 2nd Friday of every month from 5-7pm. These are informal events, so you can show up any time during that period, ask us lots of questions, and then enjoy cold drinks and warm snacks baked in an oven powered by of our Power Pallet gasifier/gensets.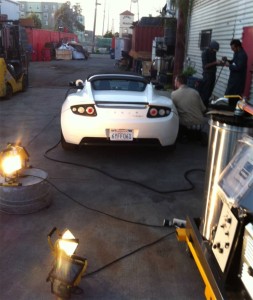 Our upcoming Open House will be a Special Friday the 13th edition. Got an electric vehicle? Bring it with you and we'll feed it FREE electrons generated sustainably from woody biomass. We're always happy to offer low carb electric vehicle charging at our open houses, we've charged a number of Teslas using wood chips, as well as skateboards, Leafs, hoverboards and E-Bikes.
The event is free, but to help us ensure there is plenty food and drink for everyone,
Please RSVP in Advance at Eventbrite.
---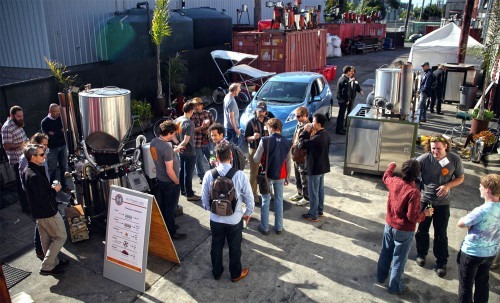 ALL Power Labs is pleased to announce the return of our gasification workshops. For years we have welcomed guests from around the world for hands-on learning and education, and this May we are doing it again. We are offering this unique training and networking experience for Power Pallet owners and operators, gasifier enthusiasts and researchers.
This 3 day workshop will cover:
The basics of gasification and a detailed review of our technology
Hands-on sessions that allow participants the chance to assemble and operate our latest units
Tutorials on how to handle the mechanical and electrical connections to the unit
Networking opportunities with company founders, experienced users and the engineers and designers behind the scenes
Details:
As usual this workshop is being held in-house at our manufacturing facility in beautiful Berkeley, CA.
Register and get tickets at Eventbrite
Price:
$350 early registration
$400 week before event
Dates:
July 13-15, 2016 – contact us for details
Location:
ALL Power Labs
1010 Murray St.
Berkeley, CA 94710


Attendees who purchase the Power Pallet or GEK Gasifier will have the cost of the workshop deducted from the total unit cost.
Note: Attendees are responsible for transportation and lodging, although recommendations will be sent out as the event draws closer
---
Other's Events Around the World
While we'd love to present our tech at these events, we are too busy making improvements to ours to attend very many of them. We encourage all of our users and potential customers to keep engaged with the exciting state of this art. If you attend one of these events, we'd love to hear about your experience.
---
24th European Biomass Conference and Exhibition – Amsterdam, The Netherlands. June 6-9, 2016
---
7th International Bioenergy Conference and Exhibition – Prince George, British Columbia, Canada. June 15-17, 2016
---
2016 Gasification and Syngas Technologies Conference – Vancouver, British Columbia, Canada. October 16-19, 2016