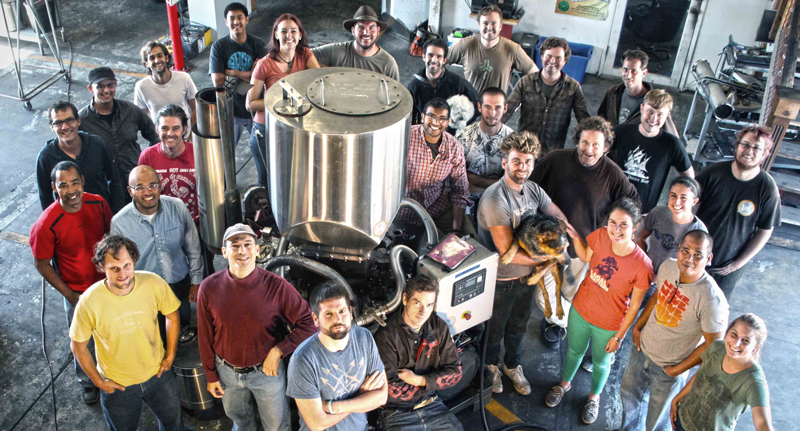 Welcome to All Power Labs
Thank you for your interest in our technology! Enter your information in the fields marked with * to be added to our APL News Feed. We look forward to providing you with information about our products and events, as well as the art and science of gasification and the potential for carbon-negative power.
We receive many inquiries about our unique products and technology, and you may get the answer you are looking for faster by checking out our Frequent Inquires page for more specifics about Power Pallet operation and answers to common questions about our products.
Note: Incompatible feedstocks
We often receive inquiries about feedstocks other than wood chips and nut shells. Unfortunately, only wood chips and a few kinds of nut shells are compatible (walnut, pecan, hazelnut, coconut shell, macadamia)
The following nut products are not compatible:
almond husks and shells (too much silica)
peanut shells (too much ash)
pistachio shells (pieces are too small)
cashew husks and cashew apples (not chemically compatible)
The following feedstocks are not compatible with our machines:
Municipal Solid Waste (MSW)
Household Solid Waste (plastics, kitchen waste, etc.)
Wood pellets and briquettes (pellets and briquettes disintegrate and choke the reactor)
Saw dust, including pellets made from sawdust
Rice husk, rice straw,
Wheat husk, wheat straw
Corn Stover and straw of any kind
Chicken litter, and manure of any kind
Sugar cane bagasse (not even the pellets)
Shredded Tires, plastics of any kind
Olive Pomace, Olive Pits
Hemp canes and byproducts (not even the pellets)
Date Pits, Palm fronds or empty fruit palm fruit bunches
Coconut husk (coconut shells work well, just not the husk)
Mushroom growing media
Coal or charcoal