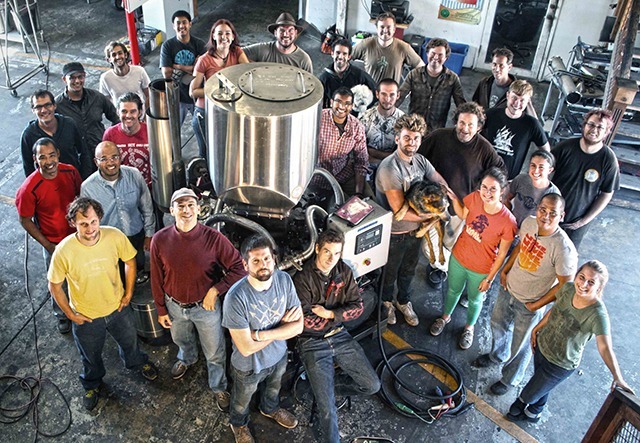 ALL Power Labs designs, engineers, and manufactures biomass gasification energy platforms.  We create physical tools and information resources for people to be able to make and use renewable energy.
We believe that a bottom up, participatory ecology in energy is just as possible as it has been in computing. And we expect the impact of such creative self-determination in energy will be no less transforming than has been in digital realms.
The ALL Power Labs team is an unusual combination of experienced, hands-on fabricators and university-trained scientists and engineers. Imagine a mash up of the Bay Area California art/tech underground with Phd techies from Stanford and MIT. The result is a powerful combination of technical ability and physical know how for building real things in the real world.
We are a group not enamored with designy concepts and dead-end demonstration projects. Rather, we focus on that which can be effectively built and deployed, immediately and in volume, with broad impact and relevance.
Eight years after our founding we've grown to 35 full time employees, and support full engineering, design for manufacturing, and production manufacturing capabilities.  Our facility is located in Berkeley California.  You are welcome to visit next time you are in town.
For additional info on the APL team, see: http://www.allpowerlabs.com/people/apl-staff, and as always please feel free to Contact Us.