---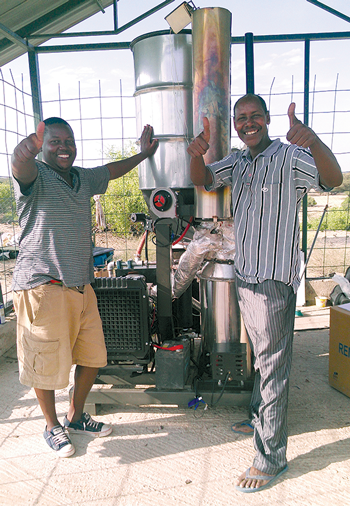 Our machines are put to work around the world in a wide variety of use scenarios.  From developing world electrification to European Feed-in-Tariff projects, the GEK Gasifier and Power Pallet make small-scale gasification a realistic option for everyday power generation.
Click on a project type below to meet the people and see the places where people like you are making it happen.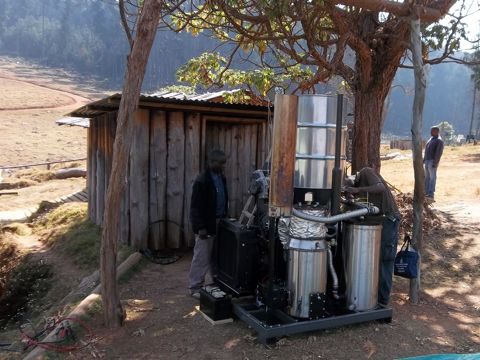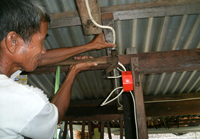 Developing World Electrification
Reliable and reasonably priced power is the foundation of economic development.  Whether creating the first power where the grid has yet to arrive, or providing regular backup where the grid is only a couple hour a day luxury; the regular availability of electricity is the multiplier that moves everyone up the economic ladder.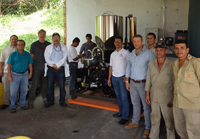 Commercial Power
Our energy systems are component certified and compatible with the majority global grid standards and configurations. Our grid-tie systems also allow for off-grid parallel feeding with any of your existing gensets. They can also be set up as part of an integrated microgrid operation including gensets and any additional renewable power systems already at your facility. Break the ties to volatile fuel costs and become part of the global energy solution to combat climate change, rather than being a part of the problem.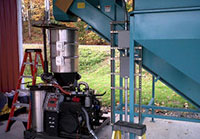 Waste Management: Ag & Forestry Byproducts
Power Pallets are an excellent waste management solution. Using logging slash, forest fire remediation cull and other forestry byproducts as well as nut shells, orchard prunings and other agricultural waste as feedstock not only deals with a thorny waste problem cleanly, it adds the bonus of clean renewable power. Ongoing development is quickly expanding the appropriate feedstocks to soon include more ag and wood-working waste via pelletization, as well as zoo and animal husbandry waste and some constituents pulled from Municipal Solid Waste streams.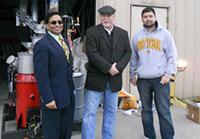 Research & Education
ALL Power Labs works with universities, government institutes and NGOs around the world to combat climate change by advancing carbon-negative energy and greenhouse gas (GHG) reduction technology along with the science of gasification, educating the next generation of experts in gasification and biomass energy. We can can help teachers and students alike set up research projects and teach classes on a broad array of biomass thermal conversion topics.


DIY Power & Play
From backyard tinkering to a personal Mr. Fusion, our GEK gasifiers have helped hundreds of makers explore the possibilities of biomass gasification. GEK users have impressed us with their projects exploring everything from wood-gas vehicle conversions, art-school design projects, green-house integrations, novel reactor modifications, and even fuel cell and gas-to-liquids experiments. We continue to support open biomass experimentation in a global community. Please, DO try this at home!