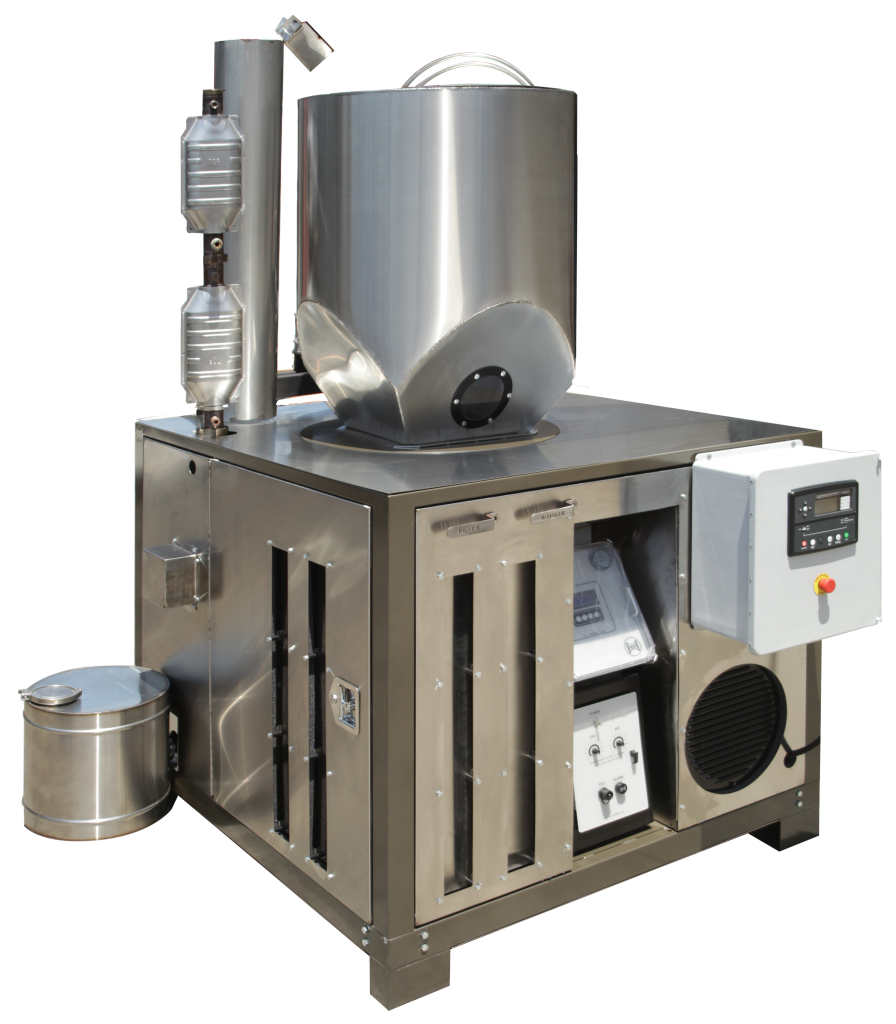 The Power Cube PC20 is a sensible solution to the critical global need for low-carbon energy, using agricultural and forestry waste materials to make on-demand renewable energy for a fraction of the cost of comparable diesel power. APL's unique patented multi-stage gasification architecture, in combination with our innovative gasifier-engine thermal integration, our electronic control system and waste-heat recycling, gives the Power Cube unprecedented biomass fuel flexibility & efficiency; every 1.15 kg of biomass creates a kilowatt hour of power.More than just electricity, the PC20 also has the option of an integrated Combined Heat and Power (CHP) module, providing up to 30 kW of thermal energy for heating and drying, with no drop in power production. Quiet, compact and portable, the PC20 is easily transported to where the fuel is and where the power is needed. Its sleek stainless steel enclosure, sound insulation, emission controls and CE conformity allow for installation in almost any setting. Proudly made in California, the Power Cube PC20 is expected to be available in 2017.
​The goal is to offer a combined biomass power and heat (CHP) solution, requiring minimized install space or onsite construction, and to do so at 1/2 the price point of comparable systems on the market in Europe.  We intend to move the assumed cost of an expertly engineered CHP gasifier system in Europe from the current €4/watt and above, to around €2/watt.  In the process, we intend to make the gasifier/engine CHP solution broadly relevant and regularly installed across the continent.
We're complementing the new product with a related new European headquarters for APL in Terni, Italy.  This new facility will enable us to directly install and service the machines from a local site, as well as make demos and shop visits easier than a flight to Berkeley.
The PC20 Power Cube adds the following features and functions on top of the standard open skid power pallet:
15kW continuous prime power at 50hz, 400vac three phase.
Sound attenuated enclosure
Onboard grid tie with associated site solutions by European partners
Automated airlock and fuel level sensing for continuous fuel feed (not pictured)
Catalyst exhaust system to meet premium emission standards  (<200 mg/m3 CO, <650 mg/m3 NOx; @ 5% O2)
30kWt CHP using both radiator and exhaust heat
CE Certified with related documentation
Click here for a more complete photo set
To inquire about availablity, or to discuss the details of your project, please contact Silvia in our Italian sales office:
Tel: +39 347 641 0371 Email: sales.italy@allpowerlabs.com for sales in Europe, or our Sales Team for the rest of the globe.