After a long pandemic pause, we're finally restarting our Open House / Open Shop for all interested to come see the works inside All Power Labs. These are always fun and informative events, with a great gathering of folks, and good food and drink for you too. So get out of the house and join us at our first open house in two years! The event is free, but RSVPs are needed.
When: Friday September 30th, 2022, 5-7 PM
Where: APL Headquarters, 1010 Murray St, Berkeley
RSVP: Eventbrite
Yes, the pandemic hit APL very hard–with markets stopping all around the world–but we were able to regroup and focus on new product development, along with projects here in California. We're now back up to reasonable speed, and would love to show you what we were up to during the quiet time. So come and see the new chapters in our long narrative of solving biomass thermal conversion for broad public use, and "carbon sequestration with benefits."
We've been at this for 14 years now, and priorities in the market have changed multiple times during the journey. Today the central driver is clearly the critical need for the carbon management and sequestration, and we finally have financial signals to support this outcome from multiple directions. While the biochar part of our multi-gen proposition has been present from the beginning, it's only in the last couple years we've seen a real revenue signal for biochar. And even more recently, carbon credits from directed use of biochar are receiving exceptional rates on the voluntary credit markets. These carbon credits by themselves can now form the central pillar of a recurring revenue project.
Early APL consciously focussed on the electricity portion of biomass thermal conversion potential–as that's where the need and financial signal was most clear–but in recent years we're progressively redirecting to a biochar/carbon focus along with other outputs beyond the electricity. Yes, many projects are still founded on electricity, but every year the carbon and alt outputs (heat and water most importantly) become more central. This trend will continue. And our products will continue to reconfigure and optimize accordingly.
New Products
Affirming these new market drivers, this Open House will introduce two new products for APL. Both of these new products will be on site and operating during the Open House.
High-volume, Combined Heat and Biochar (CHAB) pyrolyzer system enclosed within a standard 20-foot shipping container. The Chartainer is currently designed to 250kg/hr biomass input / 50kg/hr biochar output, with expectation to double these rates as the product matures. The demo during Open House will be of the first prototype Chartainer, which is not yet fully containerized, with some major components still on open floor.
Containerized CHP Power Pallet integration solving typical project balance-of-system needs, along with battery storage and inverter power delivery flexibility. Design modularity and large switch-gear cabinetry allows for customization to match specific project needs. During the Open house the system will be charging an EV with a level 2 charger.

Click here for more info on each of these new products.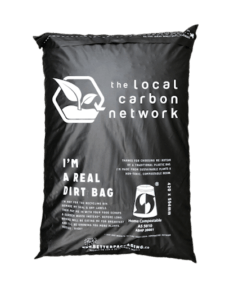 Garden bags and super-sack volumes of biochar will be available for purchase during the Open House.  Smaller samples will be given away for free.  In-house bochar expert, Austin Liu will offer a clinic on maximizing the benefits of biochar based on our ongoing research on co-composting with biochar.
Data is accruing from controlled trials in both composting and plant growth through our work both here in California and across the sea with our engineering group in Modena, Italy. Test results on biochar properties from the Chartainer output are also accruing; showing exceptional cleanliness, high C:H ratios, low PAHs, and the quasi-activation and conductivity we would expect from our very high temp, partial reduction, tar cracking making method.
We're very excited about this growing dataset supporting the unique properties of our biochar and its performance in practice through co-composting and following soil/plant growth. There's lots to talk about in-person at the event.
In sum, we made it through the pandemic, and lots of good things are happening. We hope to see you next Friday, Sept 30th at APL in Berkeley.