We have developed and will be offering a CHP option for our Power Pallets in the near future. The current version recovers both engine coolant and exhaust heat to exceed 70% total efficiency.
One of the rationales behind our development of this version has been the way feed-in tariffs are calculated in places like the EU, where total system efficiency can determine the rate at which producers are reimbursed for the power they produce. Of course delivering an additional 30 kW of heat energy without affecting the electrical output at all is the main reason we have invested so much in developing this system. In colder climates where space heating is responsible for a large portion of many locations' energy footprint, a CHP system is especially attractive. Many industrial applications have a need for a lot of thermal energy to dry agricultural products like nuts or lumber, for instance. Watch this space as we continue to roll out more CHP-equipped Power Pallets.
---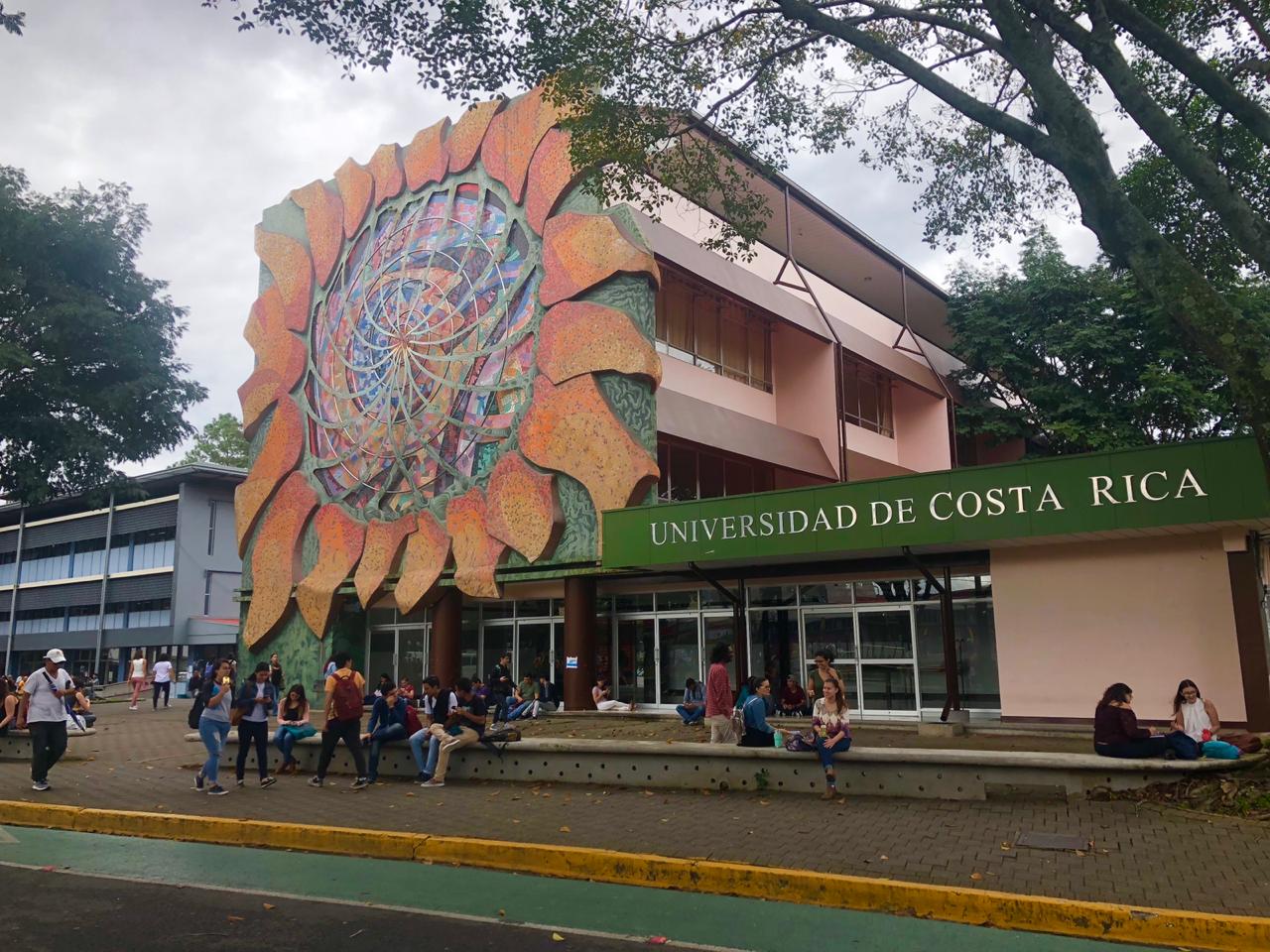 University of Costa Rica - November 2019
APL provided a new PP30 to the University of Costa Rica. Their School of Agronomy is committed to carrying out scientific and technological research in agriculture, contributing to the development of society, and that promotes transformations needed for the future health and success of the environment and society. We are hopeful that their use and study of APL equipment can help them further these goals.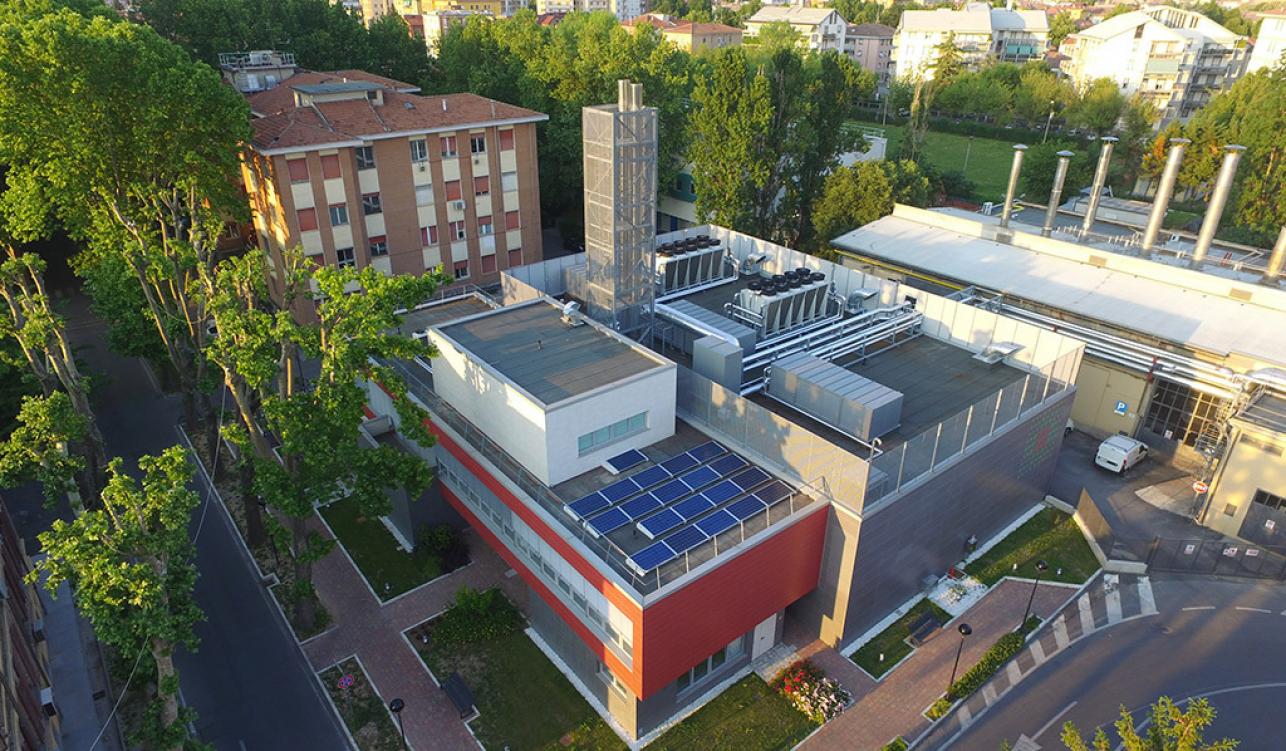 Siram, Parma, Italy - November 2019
APL provided a new PP30 to the Siram Group. Siram S.P.A. provides energy management services. The company offers utilities and industrial fluids management, operation of urban heating, and air-conditioning networks. Siram serves customers throughout Italy. Their expertise in heating and cooling makes their integration of a PP30 with its standard Combined Heat and Power system a particularly good match. We look forward to their help in deploying APL systems within the feed-in tariff markets in Europe.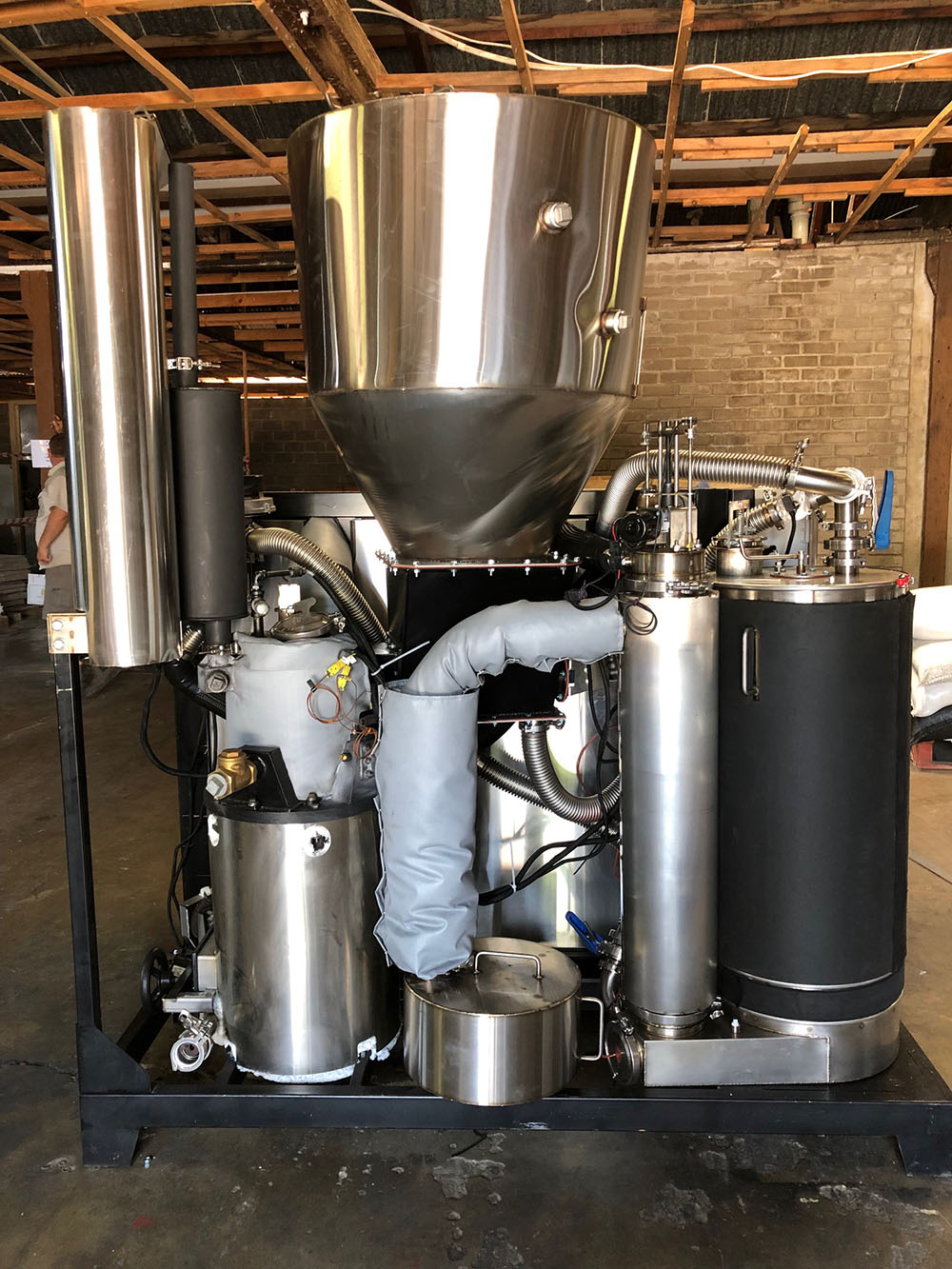 Ambermacs, Mpumulanga, South Africa - October 2019
APL provided a new PP30 to Ambermacs whose heat and power they will be using to support their privately-owned macadamia processing plant situated in the heart of South Africa's largest macadamia growing region. Their factory dries, processes, packs, and supplies raw macadamia kernels for international export to customers in the UK, Europe, and North America.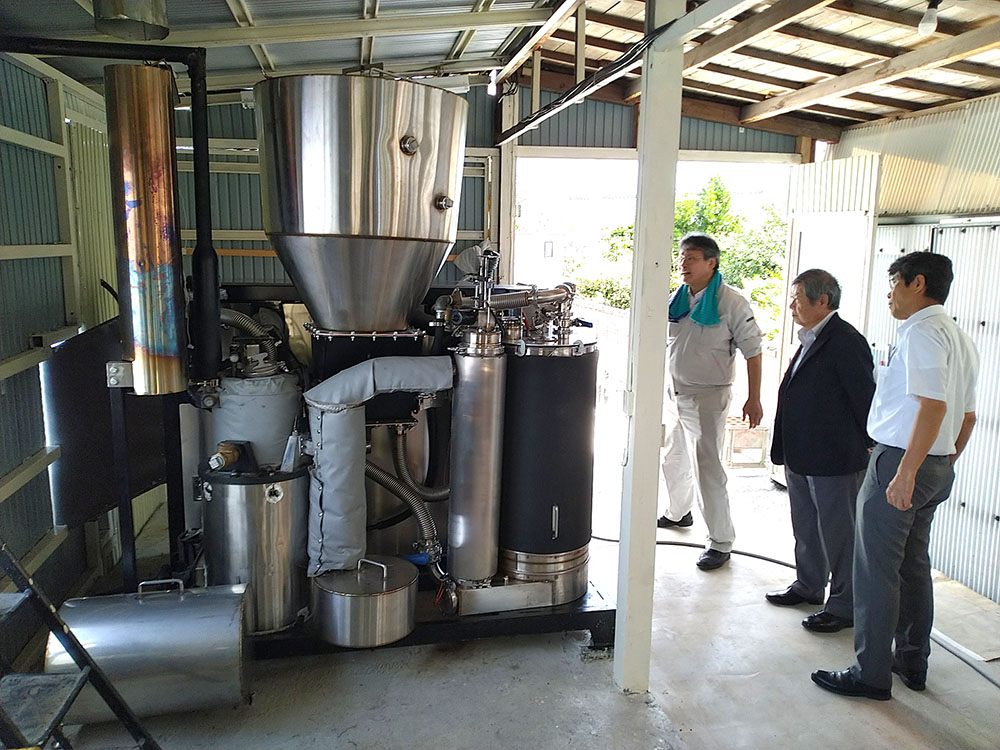 Ecostage, Tokyo, Japan - October 2019
APL provided a new PP30 to Ecostage. Ecostage believes the earth where we live is irreplaceable, and that they have an obligation to contribute to the global environment as a responsibility to future generations. Their work with alternative energy deployment is welcome and important, and APL is proud to help them build the biomass component of their environmental efforts.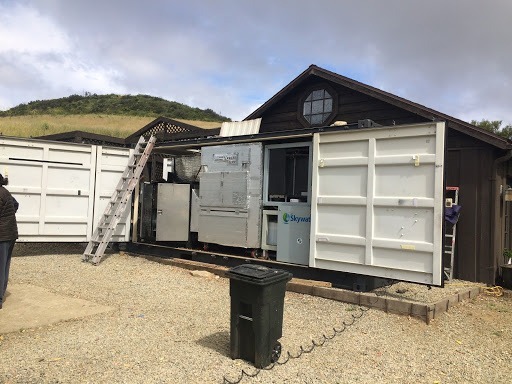 Hertz Ranch, Malibu, California, USA - January 2019
As Part of our partnership with the Skysource/Skywater Alliance, the prototype WEDEW Atmospheric Water Distiller, powered by a PP30, was installed at David Hertz and Laura Doss-Hertz's ranch in Malibu, California. Ongoing development, following our winning of the Water Abundance XPrize, is aimed at producing portable units able to be deployed at disaster sites worldwide.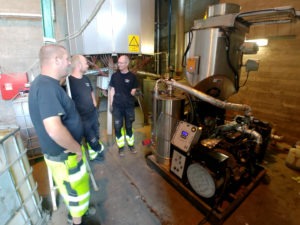 DeNova, Frederiksværk, Denmark – June 2018
This PP20 was purchased by DeNova, a waste recycling and reuse yard at the port of Frederiksværk, about 50 km northwest of the capital city of Copenhagen. They see it as a challenge to find value in what others may think is just trash, using modern techniques to sort waste into fractions that can be recycled or reused. One way they hope to reuse biomass waste is by gasifying it. They plan to use their PP20 to explore how our efficient CHP systems can best fit into their mission to mine potential resources from the waste stream, trying to save the environment at the same time that they grow a successful waste-based business. Adding value by offsetting waste-disposal costs is an important part of APL's design strategy.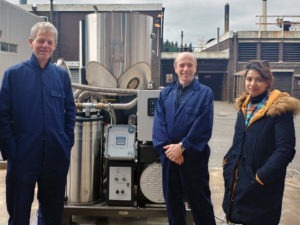 University of Chester, Chester, England, UK – May 2018
The Chemical Engineering department of the University of Chester in the UK installed a PP20 so that Professor John Brammer and his associates can study the details of the highly efficient thermal conversion in our GEK gasifier. The University of Chester is a public university with five campuses in the city of Chester, about 35 km south of Liverpool in northwest England. Professor Brammer has a Ph.D. in the production of energy from biomass, and considerable industrial experience in combustion (working on gas turbines at Rolls Royce). We look forward to Dr. Brammer's results using our technology and hope that others at the University of Chester find having access to this equipment useful in their work.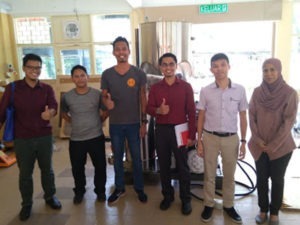 Universiti Teknologi Malasia Skudia, Johor, Malaysia – May 2018
We installed a PP20 at UTM to be used for research into sustainable technology. UTM is a leading innovation-driven entrepreneurial research university and the largest postgraduate research university for technology in Malaysia. It has also established a reputation for innovative education and cutting-edge research, with a vision towards the development of creative human capital and the advancement of technological innovation.





CIRAD, Montpellier, France - April 2018
CIRAD, the French Agricultural Research Centre for International Development, is an organization working for the sustainable development of tropical and Mediterranean regions. We installed a PP20 at their Montpellier campus in the south of France to advance their mission with their partners in the global South to generate and pass on new knowledge to support agricultural development.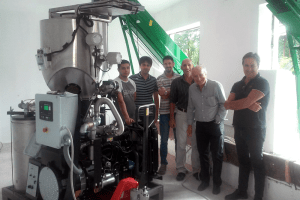 Hybridnet Project, Terni, Italy - Aug. 2015
The Hybridnet Project has assembled a team of young engineers devoted to building an alternative energy training center where they can help North and Central African refugees learn about sustainable development. The goal is to for them to create economically and environmentally sustainable local enterprises in their home countries, allowing them to make a living while providing a useful and environmentally friendly service to their communities. This goal matches well with APL's mission, and we want to help them succeed in any way we can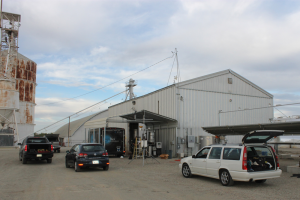 Biodico, Redrock Ranch, Five Points, California - Mar. 2015
Located at Redrock Ranch in the heart of the almond capital of the world: California's San Joaquin Valley, Biodico is working in partnership with the ranch, APL and the California Energy Commission to study a wide range of alternative energy solutions. With easy access to diverse and plentiful agricultural waste, Biodico has installed a newly upgraded PP20 Power Pallet v5.0 at this project site. This PP20 also has the earliest prototype version of our combined heat and power (CHP) option. This project was the result of their effort to convert into energy byproducts such as inedible seed meal from their biodiesel production. ALL Power Labs actively supports Biodico's efforts at Redrock Ranch toward sustainable agriculture and energy innovation.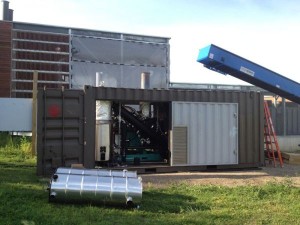 University of Minnesota, Morris, Minnesota - Jun. 2012
In a partnership with Cummins Inc., APL worked with University of Minnesota in Morris to develop a prototype shipping-container-based 100 kW genset running on Minnesota's plentiful agricultural waste corn cobs. With the help of a grant from the California Energy Commission, APL is currently partnered with University of California, Berkeley's Center for Forestry and their Renewable and Appropriate Energy Laboratory to develop this unit as a commercial genset: the 150 kW Powertainer. Our goal is to incentivize forest fire and bark beetle remediation in the Sierra Nevadas by creating a market for the forest waste as an energy resource.