ON-DEMAND, AFFORDABLE, CARBON-NEGATIVE ENERGY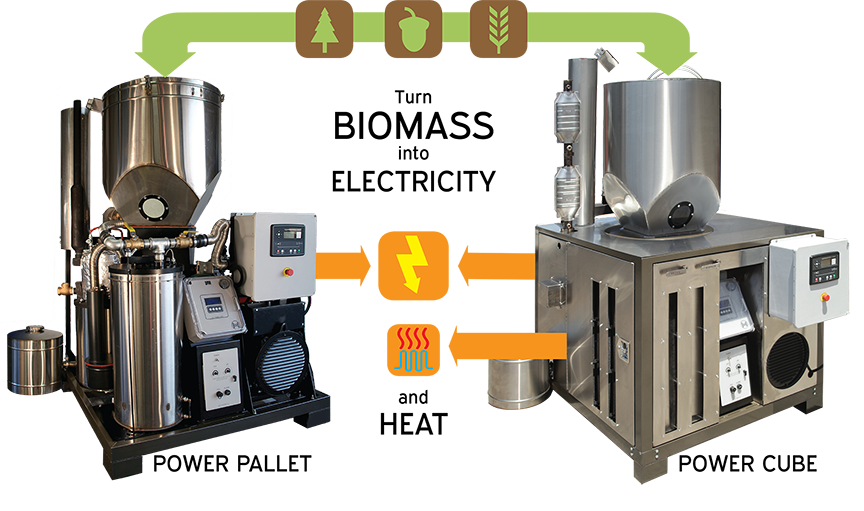 See in person at our next Open House!  Friday, September 11th, 5-7pm in Berkeley, CA
---
All Power Labs is the global leader in small-scale gasification. We make biomass gasifier generators that are ready for everyday work, to serve real world distributed energy needs.
Our project started in 2008 with the open source Gasifier Experimenter's Kit (GEK), supporting research, education and DIY hacking in biomass thermal conversion.  Seven years later the GEK has evolved into the Power Pallet, a full solution for commercial power generation via biomass. Today you can find our systems at work in dozens of countries around the world, and supporting research in over 50 universities.
Our Power Pallet, Power Cube and Powertainer are a new category of energy device. They combine the best usability features of diesel generators, with the clean running of typical renewables, and a net carbon negative impact.
With APL products, you can generate on-demand power for 1/4 the operating cost of diesel, at 1/2 the capital cost of solar.  And while saving money, you can also zero your carbon footprint and contribute positively to global efforts against climate change.

---
For specifics on our current products, visit our Products Page or click on one of the products below.
To see how our machines are making a difference in the world, visit our Projects Page.
For more info on our long arc goals, see The Big Idea.