Latest Generation Power Pallet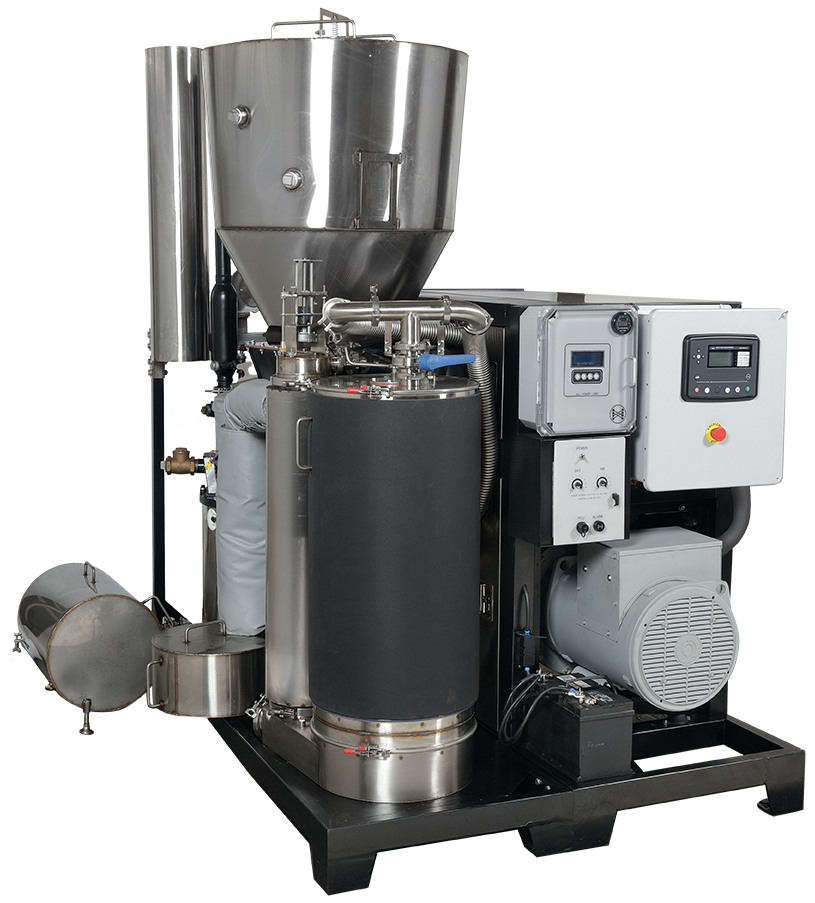 Introducing APL's newest biomass-powered genset, the PP30. Now with a continuous 25 kW electrical output at 60 Hz.We are also including grid-paralleling functionality, Combined Heat & Power, and noise-reducing engine enclosure, as well as emissions controls, all as standard equipment.
This is our most advanced Power Pallet ever, achieving an unprecedented 80% maximum efficiency of thermal+electrical energy. We achieve this with our unique three-stage CHP system along with our already unparalleled yield of more than a kilowatt hour of electricity per kilogram of biomass.
We've also upgraded the
PP30's
engine and filtration system, now using a Heavy Duty Ashok Leyland 4.0 liter engine and clean-in-place bag-house filter solution, made even more effective and durable by precise temperature control for tar and water dew point management.